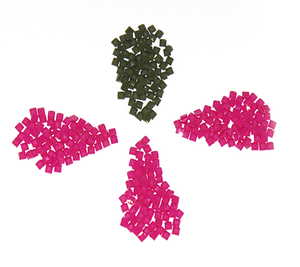 What does Treasure studios offer?
"Creating peace through art"
We ONLY Use Licensed Art OR we create our own art (we are Digital Artists) for all of our Diamond paintings and soon Paint by numbers (2023).
We also offer Unique Custom Diamond paintings. Because we are artists/designers, we can create an exclusive custom design for you, then you can enjoy and complete as a diamond painting!

We Specialize in Diamond Painting, Professional Art, & DIY ART Solutions
Premium 5D Diamond Painting Kits  ✫ CUSTOM diamond paintings Paint by Number Kits (coming in 2023)  ✫   Art Supplies  ✫  Commissioned Art Works! 
Send us your requests and we can create almost ANYTHING for you and have the PASSION to do it❣️

We love 💖  Art and love helping other artists as Diamond Paintings!
You will get a fantastic result or 100 % Money Back GUARANTEED!
We also support other independent artists, so if you would like your art featured here - contact us!
***Please also note that you will not see any "dark art" on our website for sale!. We have a strong stand against dark art as we only want to promote joy & happiness! We feel this is what the art of Diamond painting should represent in our lives! Isn't there enough Darkness in the world to have the "want" to diamond paint it as well??***
Want to know more about us?  CLICK HERE
All About our NEW Custom Creation Diamond paintings
Custom Creation Diamond Paintings
Our Custom diamond painting packages are beyond the regular customs you have ever seen. We have amazing artistic ability so we can offer you so much more than other companies.
Because we ARE Artists, we can create any custom design that you desire, whether it is a basic photo that just needs touching up or an elaborate masterpiece you have dreamed of creating for years, we can do it all!  
Each of the 5 packages are very different and we urge you to read what is included before ordering. We want your custom diamond painting experience to be one that you will never forget!
TO READ MORE, See samples and read about each package
Basic Custom Creation Package
This package is ideal for those who have taken a picture of their favorite landscape,  pet or family member and you are happy the way it is  and it does not need many adjustments, however We still color correct and adjust where needed.
To see samples of this package, to order or Read More
Basic PLUS+ Custom Creation Package
This package includes all simple adjustments in the BASIC package PLUS any extra changes you require, such as background replacement or removal, subject removal (such as a tree) and minor restoration on photos. We can create a simple piece from a single photo just by adding a border or colored background to it. We can add some text also depending on the size range of photo chosen.
To See samples, to order or Read More 
Premium Custom Creation Packages
The Premium Creation package includes all of what is in the Basic PLUS+ package plus more. With this package, you can supply up to 5 photos in which we will create a collage or montage for you, we can add text & borders around photos, create a completely new background in a specific theme, do advanced photo restorations and more. See Link for full inclusions.
To view samples, to order or Read More
Ultimate Custom Creation Package
The Ultimate package is just that! We can create personal designs especially for you.  These can include but not limited to; the updating or refreshing of a basic logo you already have (e.g. Youtube creator logo), a new creation of a quote or phrase, eg "Bless this Kitchen", personal name design which can include imagery within the letters or around the letters, creative artistic styling of your pet or a portrait from a photo  PLUS more....
To view samples, to order or Read More
Master Custom Creation Package
The Master creation package is all about creating Masterpieces of Art then turning them into diamond paintings! These creations are much like a commission piece of art, where we, the artist, create an art piece for you from a thought or idea you have of a scene, imagery or subject matter that you desire to see made into art and then hence into a diamond painting. We are digital artists with experience of over 20 years and can help you create something from scratch of whatever your heart desires!
To see samples, to order or Read More 
OUR COMMITMENT TO YOU
Licensed Artist Diamond Paintings
We only use Artwork with the Artists permission.

Why License Artists?: Here at Treasure Studios Art, we do the right thing by Artists and help support them. We pay them for their amazing artwork , just like they should be. There are many other companies that think if they find an image of the internet they can use it without permission. All artwork is copyrighted unless it is the Public Domain.
If you find one of my  my artists works on another Diamond Painting site, then please feel free to tell us and we will act on it on behalf off the artist and get it taken down as promptly as possible. 
Thanks for your support!
SIGNATURE DESIGNS BY TREASURE STUDIOS ART
Looking for something new and different?
When you see this Pink Stamp on our products in store, it means that the product is  a Signature Design Collaborated by Treasure Studios Art and not found on any other on line shop similar to ours!
Most of the designs and photos have been created by Treasure Studios Art and we only offer them on our website, Facebook & our Instagram shops, and no other platforms.

You will be the envy of all your friends by including these Stunning designs to your collection! 
100% MONEY BACK GUARANTEE & CUSTOMER HAPPINESS
We have been in business since 2001 and we stand by our products and pride ourselves in our customer service.

If you are not happy with any product you receive from us we will work with you to find a solution that suits us all whether it's a refund, replacement product or a gift voucher, we will do our best to help you achieve a positive outcome! If one of our products are not up to scratch we want to hear from you so we can continue to keep the quality at a high & premium level!